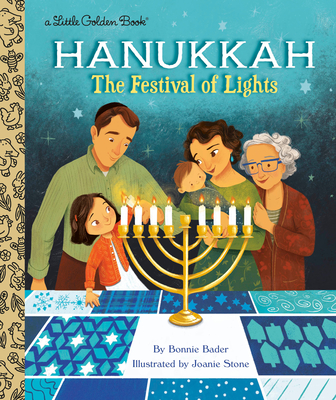 Hanukkah: The Festival of Lights (Little Golden Book)
Publication Date:
September 5th, 2023
Usually Ships in 1 to 5 Days
Description
A Little Golden Book edition of the story of Hanukkah--a great holiday read-aloud for the whole family!
It's Hanukkah time! Preschoolers will learn all about how people celebrate Hanukkah--from eating latkes, spinning dreidels, and lighting the menorah. And they'll also learn why they celebrate--from the destruction of the Temple, the bravery of the Maccabees, and the miracle of that little bit of oil that lasted for eight nights. Filled with colorful illustrations and simple, yet informative text, this Little Golden Book is perfect for reading again and again. Share it with your family this Hanukkah!