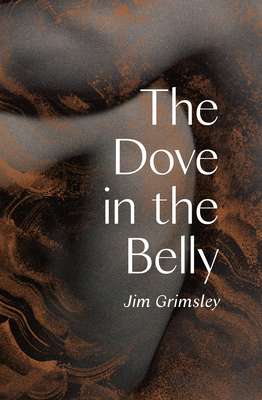 The Dove in the Belly
Publication Date:
May 3rd, 2022
Publisher:
Levine Querido
Breakwater Books
On hand, as of Dec 3 5:22pm
(LGBT - YOUNG ADULT)
On Our Shelves Now
Description
At the University of North Carolina, Ronny's made some friends, kept his secrets, survived dorm life, and protected his heart.
Until he can't. Ben is in some ways Ronny's opposite; he's big and solid where Ronny is small and slight. Ben's at UNC on a football scholarship. Confident, with that easy jock swagger, and an explosive temper always simmering. He has a steady stream of girlfriends. Ben's aware of the overwhelming effect he has on Ronny. It's like a sensation of power. So easy to tease Ronny, throw playful insults, but it all feels somehow…loaded.
Meanwhile Ronny's mother has moved to Vegas with her latest husband. And Ben's mother is fighting advanced cancer. A bubble forms around the two, as surprising to Ronny as it is to Ben. Within it their connection ignites physically and emotionally. But what will happen when the tensile strength of a bubble is tested? When the rest of life intervenes?
The Dove in the Belly is about the electric, dangerous, sometimes tender but always powerful attraction between two very different boys. But it's also about the full cycles of love and life and how they open in us the twinned capacities for grief and joy.
P R A I S E
★ "An impressive crossover LGBTQIA+ historical novel. Grimsley has authentically and effortlessly painted a portrait of this time."
––School Library Journal (starred)
★ "As complex as the human heart. Grimsley has an almost magical gift for evoking empathy in his readers, creating characters that they'll fall in love with and care desperately for. Fresh and often beautiful."
—Booklist (starred)
"A rich and complex coming of age tale that manages to be brave and vulnerable at once. Grimsley captures the poetry of everyday life, reminding us that each of our lives is extraordinary, if only because of our capacity to love."
—New York Times best-selling author Tayari Jones
"This book made me start work late, made me miss sleep. I would read up to the edge of my free time and then some, and still feel compelled to sit with it after, and think, and give myself a buffer back to real life. This book disrupted my life in all the best ways. I wonder how much internalized homophobia a book like this would have saved me. And if it saved me that much, how much it might've saved others."
—Rafi Mittlefehldt, author of What Makes Us
"Dove in the Belly is Jim Grimsley at his finest. A beautiful book, which somehow captures all the complexity and confusion of first love and grief––sorrow and courage—with the simplicity, clarity, and sincerity of a masterful writer."
––Justin Torres, author of We the Animals
Praise for The Dove in the Belly
"A rich and complex coming of age tale that manages to be brave and vulnerable at once. Grimsley captures the poetry of everyday life, reminding us that each of our lives is extraordinary, if only because of our capacity to love."— New York Times best-selling author, Tayari Jones
"This book made me start work late, made me miss sleep. I would read up to the edge of my free time and then some, and still feel compelled to sit with it after, and think, and give myself a buffer back to real life. This book disrupted my life in all the best ways. I wonder how much internalized homophobia a book like this would have saved me. And if it saved me that much, how much it might've saved others." —Rafi Mittlefehldt, author of What Makes Us
"Dove in the Belly is Jim Grimsley at his finest. A beautiful book, which somehow captures all the complexity and confusion of first love and grief—sorrow and courage—with the simplicity, clarity, and sincerity of a masterful writer." —Justin Torres, author of We the Animals
[STAR] "As complex as the human heart. Grimsley has an almost magical gift for evoking empathy in his readers, creating characters that they'll fall in love with and care desperately for. The writing that brings these young men to life is fresh and often beautiful, and the 1977 University of North Carolina setting is brilliantly realized. How Grimsley does this is the stuff of a thesis; suffice it here to say that part of it is his gift for finding telling details, insights, and closely observed moments, making every sentence a revelation. T. S. Eliot once observed that one of the three permanent reasons for reading is the enjoyment of art: here, in this wonderfully artful novel, is proof positive of it."—Booklist (STARRED)
[STAR] "An impressive crossover LGBTQIA+ historical novel. Grimsley has authentically and effortlessly painted a portrait of this time. While triggering words and scenes are present in the novel, they're also a necessary window to a past that cannot be overlooked. VERDICT Highly recommended for today's youth looking to understand the recent past and for adults seeking to see themselves represented in a time when there was little to no representation for LGBTQIA+ persons in writing."–Roy Jackson, School Library Journal (starred)
"This affecting novel charts the tentative, electric feelings of attraction between two very different boys who have no models for what their love can look like, but it also explores bigger, universal themes of how joy and grief cycle through all of our lives."—Atlanta Journal Constitution